Saco Lake Wellness Center_
Situa

Situated in the mountains above Saco Lake, New Hampshire, this design proposal focused on engaging users in unique and multi-sensory experiences within the rugged landscape. Through the use of aperture, form, and materiality, users are gradually exposed to the landscape in engaging ways. The formal language comprises of a series of folding concrete planes that engage in dialogues between planar and sectional elements.


The design process leveraged rapid model prototyping and experimentation to investigate human experience and procession, with the folding formal language amplifying those unique experiences.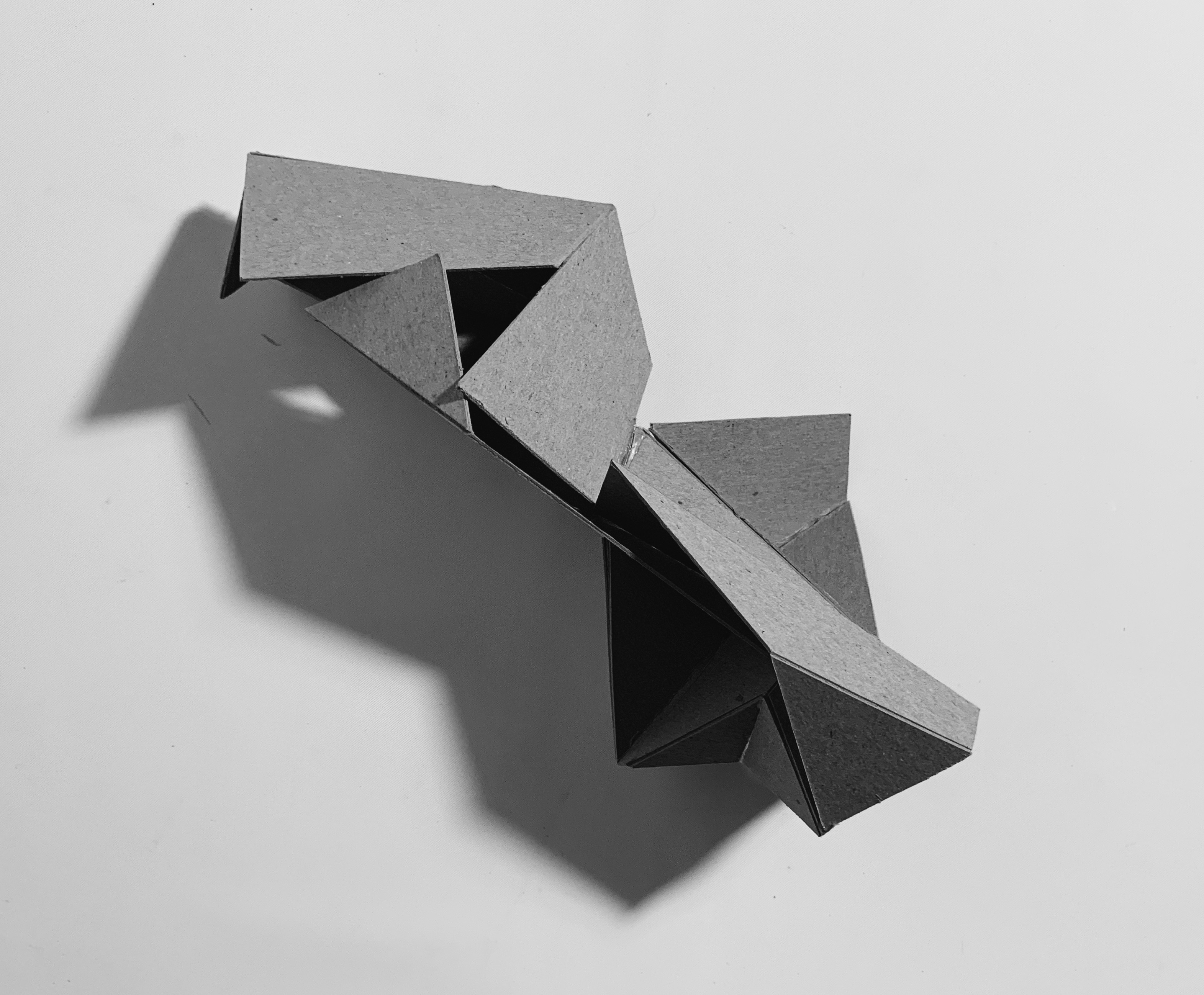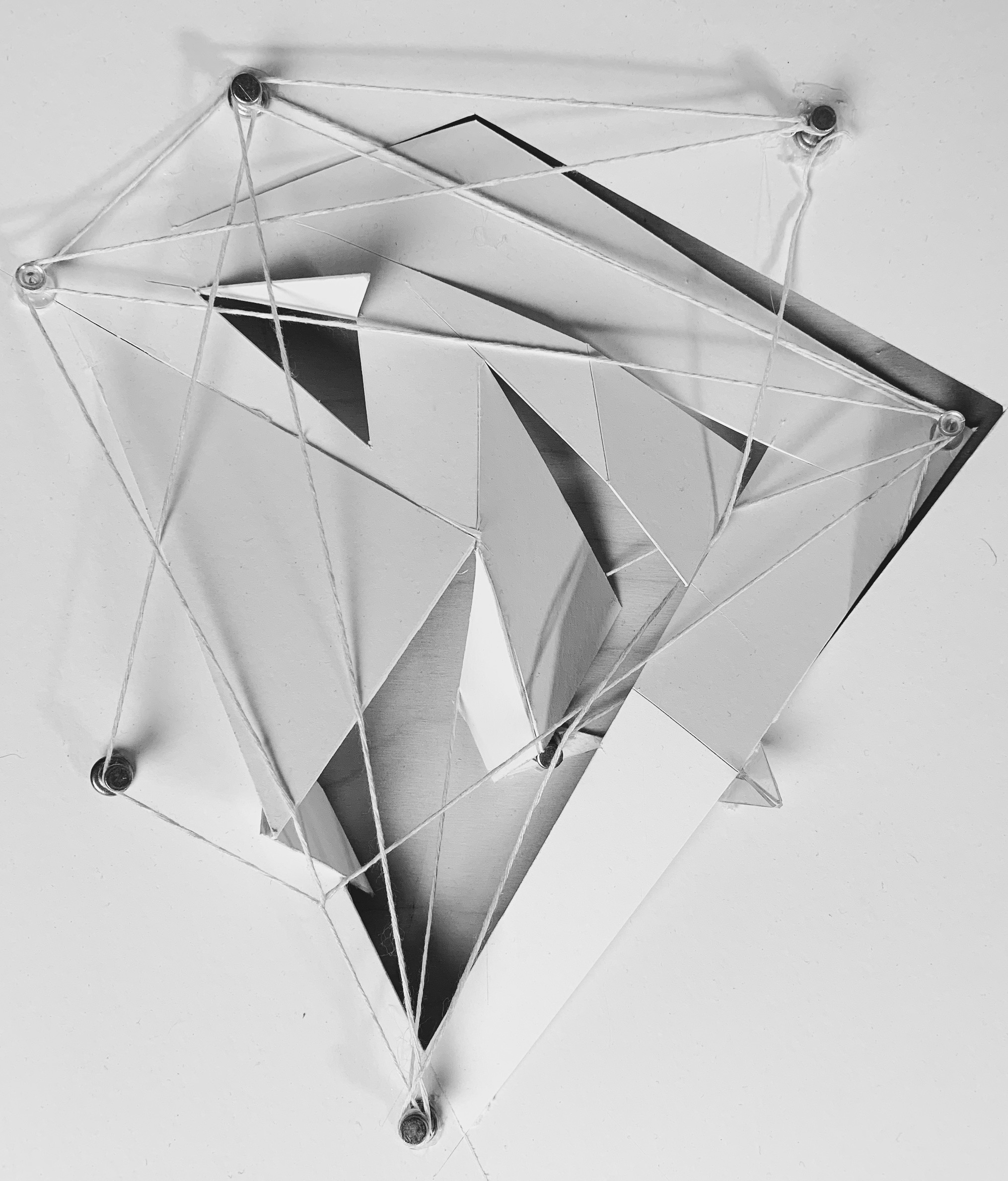 The early design process focused on leveraging study models to test and discover unique lighting conditions. The photographs below explore dramatic lighting conditions in dialogue with the textural qualities of different materials, including quick-cast concrete, folded paper, and wood.
Photographs from study models were then collaged to explore material relationships and human experience. My process focused on accentuating moments of spatial drama using mophological compression and release.